Eco-Friendly & Sustainable
Safety Certified
Excellent Customer Service
Designed for Ergonomics
Innovative & Modern Products
Free Shipping in Contiguous 48 US States
The Beyond Junior® Y High Chair Hardware for the Removable Tray

We're proud of how durable our products are… but accidents happen. No need to panic and go buy an entirely new high chair, though. Stay sustainable and purchase top of the line replacement parts. Our wooden high chair's replacement hardware will have your tray in working order in no time!
Heavy Duty — Abiie® designs high chair hardware for the removable tray of your Beyond Junior® Y High Chair made for rough and tumble kiddos!
Expert Service — We provide a library of How-To videos so you'll know how to take care of your Abiie® products. If you still have questions, reach out to our talented customer support team.
Reliable Backup — Buy an extra set to keep on hand in case of any more accidents.
Accessories - Left and right tray bracket for Beyond Junior® Y High Chair
Limited Life Time Warranty.
Smooth, Ergonomic Design
Unlike other high chairs, our chairs are meant to last year after year. Considered by many parents to be heirloom quality, you can easily interchange or replace parts for this high chair after years of use. Keep a backup set of high chair hardware for your removable tray… just in case.
Ready for Anything
Accidents happen. Overly enthusiastic toddlers and impatient parents can find some way to snap or break a part — but that's okay! We offer a 3 year warranty!
But many of our customers plan to use these high chairs for generations beyond the warranty. By offering wooden high chair replacement hardware, you can quickly get your child (or grandchild) back into action… and covered in spaghetti sauce.
Customer Reviews
03/03/2023
Marisa T.

United States
Love this high chair and great brackets!
Costumer service has been incredible, helping me replace the broken brackets! Beyond high hair has been a great investment and blessing to our family!
03/06/2023
Online Store | Abiie
Dear Marisa, Thank you so much for your positive feedback! We're glad to have you as our customer and to see that you're enjoying the high chair. Once again, thank you for choosing Abiie. Abiie Customer Support Team
03/03/2023
Aram Z.

United States
Good service
It was a good service. Thank you
03/06/2023
Online Store | Abiie
Dear Aram, Thanks for taking the time to write this review, it means a lot to us. We'll continue working hard to provide you with an excellent experience. Have a great day. Abiie Customer Support Team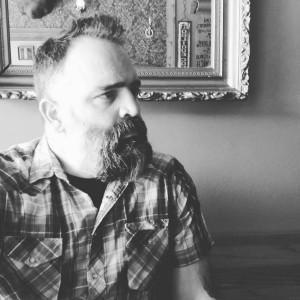 DB
03/02/2023
Dave B.

United States
Exactly What We Needed
Woe was we when our Abiie chair got knocked into and these got cracked! The brackets held on for a little while after but eventually gave out and rendered our chair (arguably the most important piece of furniture in the house) useless. These were out of stock when we needed them, but the fine folks at Abiie got them back in quickly and shipped them to us equally as quickly. They are super easy to install and I am happy to report that mealtime is back, baby!
03/03/2023
Online Store | Abiie
Dear Dave, We're really grateful and appreciate you taking the time to share your rating with us. We strive to provide the best service possible to our customers! Thank you for choosing Abiie. We are glad you love our product. Abiie Customer Support Team
02/04/2023
Leslie L.

United States
Great Service
My customer service experience was positive. I ordered a replacement part for a highchair I bought 5 years ago and they helped me fix an issue that I made a mistake on. Never usually write reviews but this one I felt obligated to write.
02/16/2023
Online Store | Abiie
Dear Leslie, It's important for us to make sure our customers feel appreciated and valued. We want to make sure you're happy. Please do not hesitate to contact us with any concerns.
02/01/2023
Am F.

United States
Grateful for replacement parts!
We really love this chair; it has been perfect for my special needs kiddo who is too big for a traditional highchair but still needs one. Enter replacement parts: after a lot of use, the brackets that hold the tray in place started to crack. I'M SO THANKFUL for replacement parts! We can keep using the chair we love so much, and it was such an easy (and inexpensive) fix!! I am a very pleased customer!!
02/16/2023
Online Store | Abiie
Dear Am, We are glad to know that you're very pleased with the high chair. At Abiie, we strive to exceed customer expectations. Thank you for your support.