Eco-Friendly & Sustainable
Safety Certified
Excellent Customer Service
Designed for Ergonomics
Innovative & Modern Products
Free Shipping in Contiguous 48 US States
The Beyond Junior® Y High Chair Hardware for the Removable Tray

We're proud of how durable our products are… but accidents happen. No need to panic and go buy an entirely new high chair, though. Stay sustainable and purchase top of the line replacement parts. Our wooden high chair's replacement hardware will have your tray in working order in no time!
Heavy Duty — Abiie® designs high chair hardware for the removable tray of your Beyond Junior® Y High Chair made for rough and tumble kiddos!
Expert Service — We provide a library of How-To videos so you'll know how to take care of your Abiie® products. If you still have questions, reach out to our talented customer support team.
Reliable Backup — Buy an extra set to keep on hand in case of any more accidents.
Accessories - Left and right tray bracket for Beyond Junior® Y High Chair
Limited Life Time Warranty.
Smooth, Ergonomic Design
Unlike other high chairs, our chairs are meant to last year after year. Considered by many parents to be heirloom quality, you can easily interchange or replace parts for this high chair after years of use. Keep a backup set of high chair hardware for your removable tray… just in case.
Ready for Anything
Accidents happen. Overly enthusiastic toddlers and impatient parents can find some way to snap or break a part — but that's okay! We offer a 3 year warranty!
But many of our customers plan to use these high chairs for generations beyond the warranty. By offering wooden high chair replacement hardware, you can quickly get your child (or grandchild) back into action… and covered in spaghetti sauce.
Customer Reviews
09/04/2023
Whetherly S.

United States
5 Years Later…
We purchased our Abiie high chair in 2018 for our first daughter. Height wise, she was above the bell curve. We were so grateful how easy it was to transition the high chair with her growth. Plus it was so easy to clean. When little sis arrived in 2021, she started using the high chair at 6 months old and still at age two uses it daily. We love how sturdy this is, ability to clean it easily and how well this has lasted for five years. Recently we accidentally broke the side brackets. A quick call and email to customer service and within the same week we received the replacement part! Highly recommend this high chair.
09/05/2023
Online Store | Abiie
Dear Wheherly, We truly appreciate your continuous support and trust in us. Your 5-star review brightens our day and serves as a constant reminder of why we love what we do. Thank you for making us your choice. Abiie Customer Support Team
09/01/2023
Frank A.

Canada
Tray Brackets (Right and Left) - Beyond Junior® High Chair.
Very good! Great service and fast delivery.
09/05/2023
Online Store | Abiie
Dear Frank, Thank you so much for taking the time to leave us feedback. We hope our high chair and service met your expectations. Abiie Customer Support Team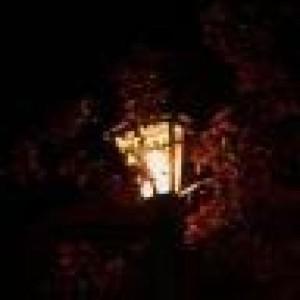 BH
08/02/2023
Benjamin H.

United States
Great.
So glad you Zell parts
08/03/2023
Online Store | Abiie
Dear Benjamin, Thank you so much for your 5-star review! Please note that every part of the Beyond Junior high chair is replaceable and purchasable. We are glad the high chair has met your expectations. Abiie Customer Support Team
08/02/2023
Luanne B.

United States
08/01/2023
Anna H.

United States
The only baby product we've used continuously for nearly a decade
We LOVE this high chair. We have 7 kids, ages 10 months - 10 years. We have used the Abiie high chair ever since we got it for our oldest son nearly a decade ago and it's still going strong (we've had to replace the brackets a couple of times, but that's about it). In fact, it's the only products that has lasted us through all these years, from one kiddo to the next. My husband says we should send in a photo collage of all our children in this chair throughout the years. I'm not quite that organized, but I do wholeheartedly support the sentiment. It's a great product.
08/02/2023
Online Store | Abiie
Dear Anna, Thank you so much for this great 5-star review. We really appreciate your business and helping to share the word about Abiie high chairs. We definitely are looking forward to receiving a photo collage of all your children in the high chair soon. Once again, thank you for choosing Abiie and we hope to serve you for many years to come. Abiie Customer Support Team