Experience Innovation with Abiie® High Chairs and Baby Gear
All of our products are made with the safety and care of children in mind, as well as the ease and comfort of parents. At Abiie®, we believe in sustainable functionality. Created with quality eco-friendly materials and minimalist designs, our products are long lasting and perfect for any family. Take a look at our entire collection of innovative products now.
EXPERIENCE INNOVATION WITH ABIIE® HIGH CHAIRS AND BABY GEAR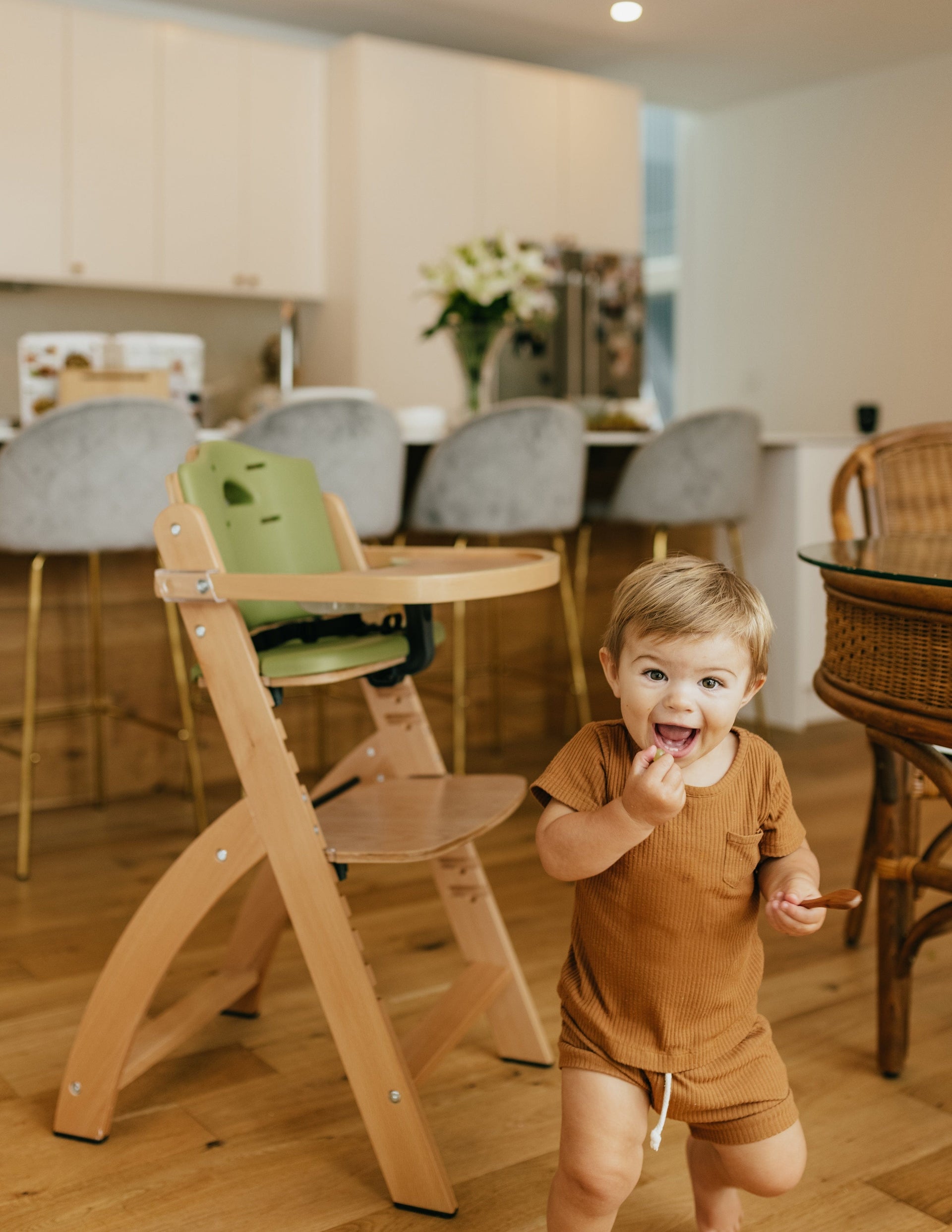 OUR SUSTAINABLE ABIIE® HIGH CHAIR
Our Abiie® Beyond Junior® Y Chair is created with recyclable and biodegradable beechwood sourced from sustainable forests in Europe. Disinfected with pressure-assisted anti-microbial heat sterilization at 248° F, this baby gear goes above and beyond to bring functionality and safety to every family and child. Thanks to its patented EZ-Seat design, you can enjoy quick seat adjustment in less than 20 seconds, making it the perfect high chair for a special needs child. This handy feature also allows your high chair to grow with your child from infancy straight up to adulthood. 
Featured on The Steve Harvey Show, our award-winning Abiie® high chair is safety assured and designed for easy cleaning and disassembly. With a large selection of accessories and a dishwasher-safe tray cover, your entire family will enjoy mealtime at any time of day. Buy your baby high chair online now!
Shop High Chair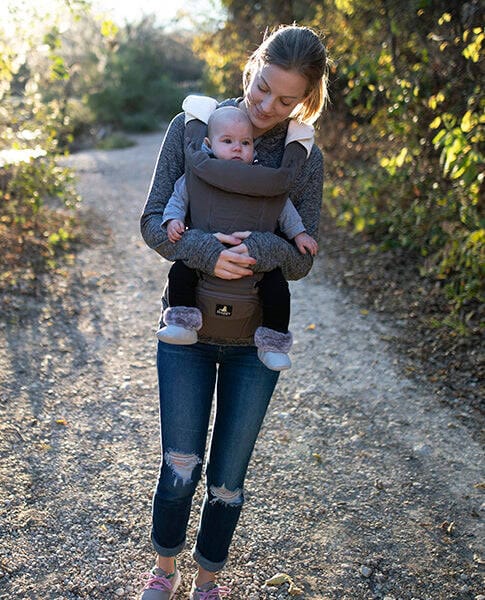 OUR HUGGS® BABY CARRIER
We have more than just our wooden high chair for sale. Our Huggs® Baby Carrier is the best seat on the go. Featuring a patented HIPBELT design, this baby gear will keep both you and your baby comfortable all day long. Because it ensures a smooth and quiet transition, you can easily take your baby out of your carrier for diaper changes or to safely place them in a crib.
Alongside our HIPBELT seat design, our Huggs® Baby Carrier also features a crisscross strap design as opposed to the traditional two-strap backpack design — ensuring waist and back comfort. Thanks to the variety of carrying positions, both you and your baby can enjoy walks, running errands, and so much more with this piece of innovative baby gear.
Shop Baby Carrier
NATIONALLY ACCREDITED
The Abiie® Beyond Junior® Y High Chair, has been featured on numerous TV shows, including Ellen's, Steve Harvey's, and Matt Roger's shows. Our award-winning design earned us the National Parenting Publications Awards (NAPPA) Gold Award in 2015.  We proudly create and distribute sustainable and functional products that are best for babies, parents, and caregivers.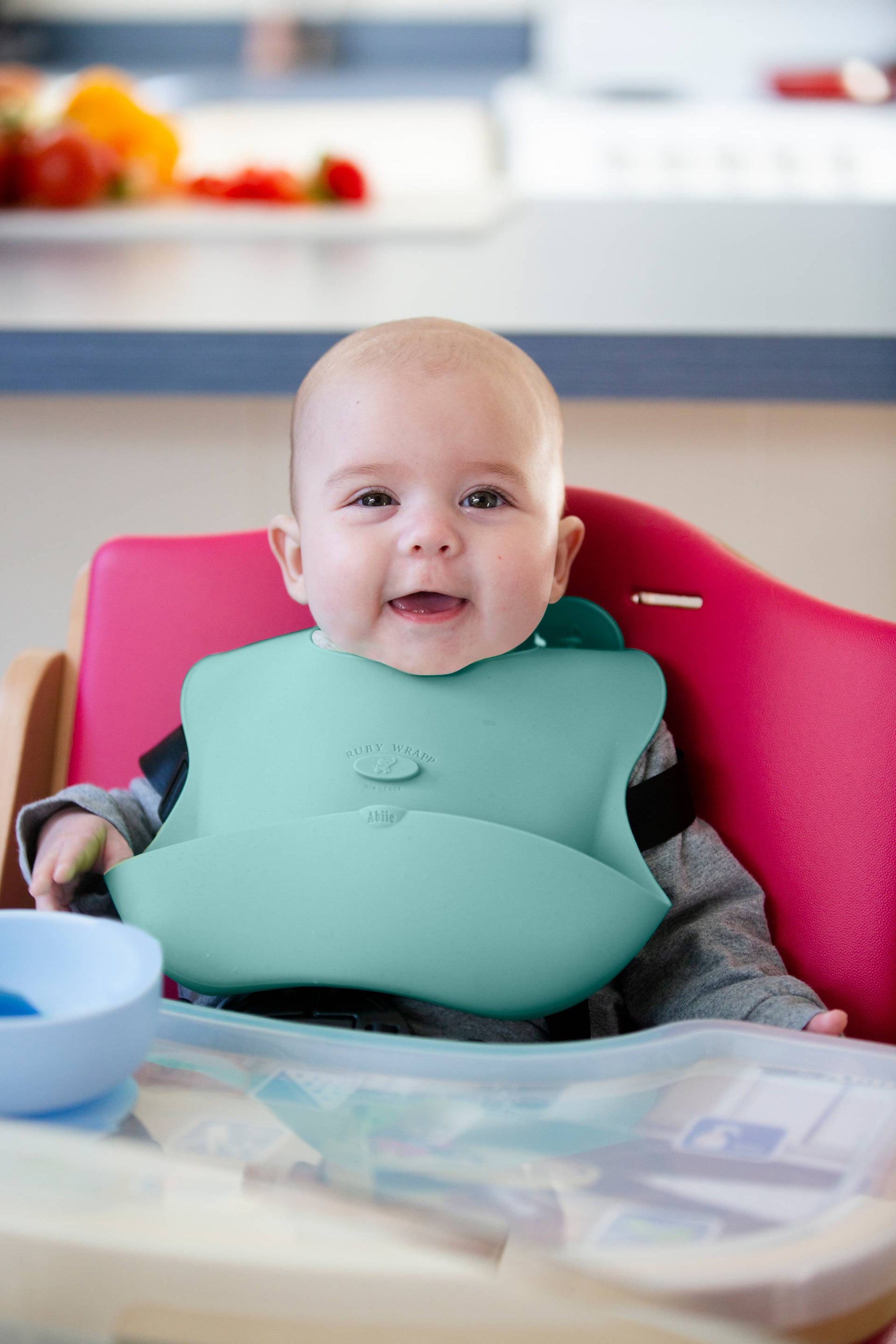 OUR RUBY WRAPP® BIB
While your baby is enjoying delicious foods in their Abiie® high chair, make mealtime cleanup easier than ever with our Ruby Wrapp® Bib. Featuring a patented EZ-Wrap and BIB-LOCK, your baby's bib can be folded and secured for compact sanitary storage and travel use. Featuring lightweight food-grade silicone, Ruby's soft and adjustable neckband is ergonomic and comfortable for sensitive necks.
As a parent, the less time you can spend cleaning, the better. With 100% waterproof and dishwasher-safe material, you'll have one less thing to worry about during your daily routine when you invest in our Ruby Wrapp® baby gear. Safety assured, our Ruby Wrapp® Bib does not contain any harmful substances, such as lead, BPA, phthalate, PVC, or latex. Health matters — Wrapp It Up!
Shop Silicone Bibs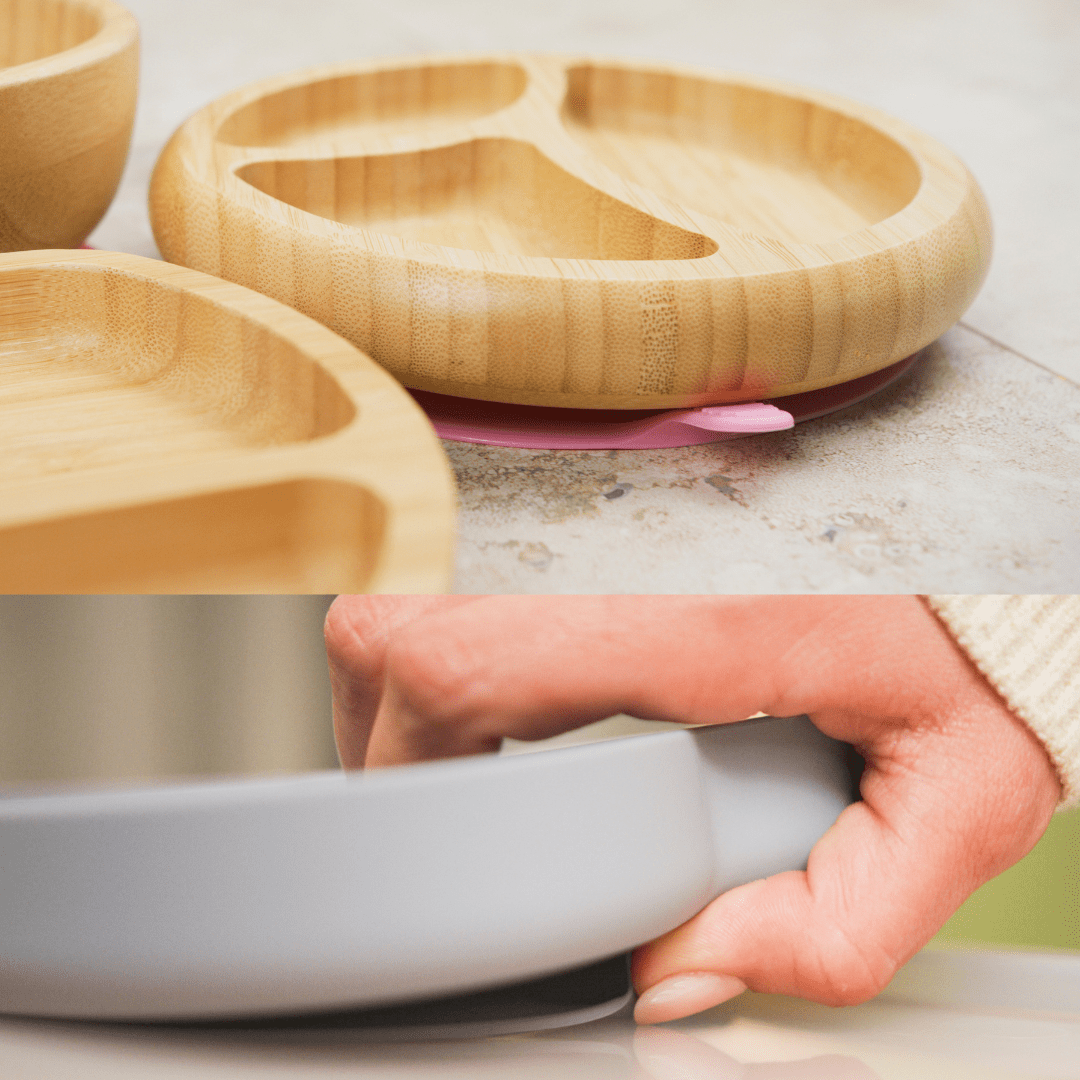 OUR OCTOPOD® BABY DISHWARE
The Octopus-like suction cups underneath the Octopod® will make sure that your child's dinner plate won't end up on the floor. It will work on any flat surface no matter how badly your kiddo likes to throw his dish to the floor. We guarantee it!
SHOP Octopod® Baby Dishware
FAQ About Abiie's Products
1. Why is your high chair great for special needs children?
Special needs children need a high chair that has a good foot rest as well as straps to stabilize their shoulders, chest, and pelvis. Our Abiie® high chair allows you to rapidly adjust the chair's footrest and seat, and it features a three- or five-point harness system to keep your child comfortable and secure. It is also easy to clean and made of safe, non-toxic materials. All the above makes it a safe and effective high chair for a special needs child.
2. How much do you charge for shipping?
When you order our baby gear at Abiie, you can enjoy free shipping across the contiguous 48 U.S. states. We also offer shipping to Hawaii and Alaska for a small fee.
3. What is your return policy?
We offer a convenient 30-day return policy at Abiie. Any baby gear you would like to return must be unused/unworn and in the same condition as it was received. It must also be in the same packaging, and tags must be included as well.
BEWARE OF COUNTERFEITS / UNAUTHORIZED SELLER
Beware of any unauthorized sales company or factory attempting to trade the valuable goodwill of any Abiie® brands. Abiie® LLC owns the patents & trademarks of all our products. Purchase  original Abiie® products via Abiie® official website, authorized retailers and distributors. If you believe you receive an open box sold as new from a third party seller. Please report this issue by contacting us.

For Non-US and Canada Territories, the channels to purchase or distribute Abiie® products are Abiie® Japan, Abiie® Taiwan, Abiie® Malaysia & Singapore.