Eco-Friendly & Sustainable
Safety Certified
Excellent Customer Service
Designed for Ergonomics
Innovative & Modern Products
Free Shipping in Contiguous 48 US States
Make Mealtime Easier with Waterproof Silicone Baby Bibs

The Ruby Wrapp® is the perfect bib for your family — anytime, anywhere. Our patented BIB-LOCK creates a protected pocket for utensils during travel as you fold the bib. Simply wrap up the bib along with your baby utensils and tuck it in the diaper bag, hiking backpack, or suitcase — whatever your next adventure requires.

Abiie® always prioritizes the health of your baby. Ruby Wrapp® is an eco-friendly baby bib made with high-quality, food-grade material that conforms to FDA and CPSIA safety standards.
Mealtime doesn't have to be messy— or at least, not as messy— thanks to the Abiie® Ruby Wrapp®. Ideal both for infants and toddlers, silicone bibs are waterproof, made of safe materials, and easy to clean. Our waterproof silicone baby bibs are also equipped with a large front pocket to catch solid food and other spills, keeping your baby and feeding area clean. Why not make mealtime fun again? We want you to be informed about every baby product you purchase. Have questions about our silicone bibs you don't see answered here? Contact Abiie®. We're happy to help!
How can you tell for sure that a Ruby Wrapp bib will fit your child?

These silicone baby bibs are adjustable. Snap buttons will hold the bib in place when your child is wearing it, and you can easily readjust the bib as they grow. That means the bib will move with your child during meals while still staying secure — even if your child is very active at mealtime.
Can Ruby Wrapp® waterproof baby bibs work with children with skin sensitivities?

Absolutely. These comfortable and light baby products are gentle on sensitive skin and are also bacteria resistant. They feature ergonomic, soft neck bands that work well with growing kids as well.
How large is a Ruby Wrapp® bib?

The box dimension of each of our silicone bibs for toddlers is 10 x 8.5 x 1 inch, and the product weighs 4 ounces (the shipping weight is 8 ounces). These bibs' compact size make them extremely travel friendly: Simply fold your bib into a small size that will save you space in your purse or diaper bag, and feel free to store your baby's utensils in this compact space as well.
How do you clean Ruby Wrapp® silicone baby bibs?

Machine-wash your bib using warm water and mild detergent only (don't use fabric softener or chlorine bleach). Use your washing machine's gentle cycle. Then, drip-dry your bib; don't place it in your dryer. Keep your Ruby Wrapp bib dry when your child is not using it.

Note that our food-grade bibs can also be disinfected with boiling water, as they are designed to withstand temperatures as high as 200 degrees Celsius.
Is the Ruby Wrapp bib built to last?

Yes. All of our waterproof baby bibs at Abiie® are made to hold their shape long term due their durable silicone construction.
BIB-LOCK EZ Wrapp: This patented feature folds and secures the silicone bib for compact storage.
Travel Friendly: Our travel-friendly silicone baby bibs can be folded into a space-saving compact size and can also be used to store baby utensils.
Ergonomic: Ruby Wrapp® is comfortable, moving with your little one at mealtime while staying secure.
Soft, Flexible, and Durable Silicone Material: BPA free, PVC free, and phthalate free.

Adjustable Neckband: Snap-in buttons hold the feeding bib securely in place and can be readjusted as your baby grows.
Dishwasher Safe: Our washable bib is dishwasher safe and convenient for busy parents.
Waterproof: These 100% waterproof bibs will keep your little one dry and clean after feeding.
Product weight: 5 oz
Box Dimensions:-
Single: 10*8.5*1 inch
Shipping weight:-

Combo: 11 oz
Single: 8 oz
Single - 1 pc of Silicone Bib
Combo - 2 pcs of Silicone Bib
Machine wash in warm water with mild detergent on a gentle cycle
Drip-dry only
Do not place in the dryer
Do not use chlorine bleach or fabric softener
Keep dry when not in use
Our food-grade silicone bib can stand against the high temperature of 200 C, allowing the silicone baby bib to be disinfected by boiling water
Ruby-Wrapp® is bacteria-resistant. Each bib holds its shape over time and is gentle on sensitive skin
Our 100% food-grade silicone bibs are BPA-free, PVC-free, and phthalate-free
Compliant with US and European safety standards
Limited Lifetime Warranty
Customer Reviews
10/02/2023
Madison C.

United States
BEST BIB EVER!!
So I wasn't a bib girlie before using this bib. But once I received it OMG lol. It's so easy to clean and so easy to put on the baby I don't wash it with soap each time, I just kind of rinse it and wash every two or three times. I LOVVVVEEE how it locks and I can put snacks and utensils in the pocket and wrap it up and take it on the go, my fav feature.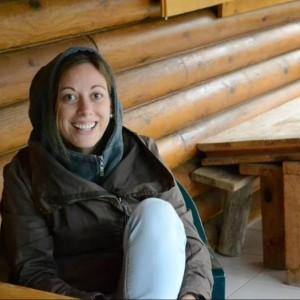 LF
10/02/2023
Lindsay F.

Canada
About Bib is awesome!
This bib is great, super easy clean up, high quality material and it catches everything! My favourite part is how it can fold up to keep utensils clean in transport!! An awesome bib and would definitely buy another!
10/02/2023
Faye C.

United States
We love it!
The bib catches everything! It is easy to clean and easy to pack.
10/03/2023
Online Store | Abiie
Dear Faye, We take great pride in our products, and our hope is always that they help each one of our customers accomplish their goals. Thank you for your review and we hope to see you again soon. Abiie Customer Support Team
08/02/2023
Joao S.

United States
Perfect bib for the messy eater
This silicone bib makes mealtime a breeze! It's so easy to put on and off and has a simple adjustable system with different lengths depending on which hole you choose. Cleaning is a snap too - a quick rinse and it's good as new. The deep pocket keeps food in the bib, saving my high chair and floor from messes. Highly recommended for hassle-free mealtimes!
08/03/2023
Online Store | Abiie
Dear Joao, Thank you so much for this review. We really appreciate you being a customer. We're here for you anytime. Have a good day. Abiie Customer Support Team
06/05/2023
Jessica C.

United States
Solid bibs
We bought 2 of these because they had the fold up feature and we wanted to use them for on the go bibs in the diaper bag. So far, they've been great! The button feature is super convenient and keeps them rolled up and hasn't come undone so far. They are nice thick bins that hold their shape and catch the food like they should. They also stay on nicely and we haven't had any problems with the buttons. The only thing we found was the 2 colors we picked, which looked neutral online, ended up leaning toward pink which was unfortunate since we bought them for our little guy!
06/07/2023
Online Store | Abiie
Dear Jessica, Thank you for the 5-star review! We put a lot of effort into making our products as user-friendly and enjoyable as possible, so we are thrilled to hear that you love it! I guess your boy still looks dashing with the bib on! Once again, thank you for making us your choice. Abiie Customer Support Team