Eco-Friendly & Sustainable
Safety Certified
Excellent Customer Service
Designed for Ergonomics
Innovative & Modern Products
Free Shipping in Contiguous 48 US States
Refresh Your Cushion With This High Chair Replacement Pad

If your high chair seat cushion was lost or damaged, or you simply want an extra for easy cleaning, this high chair replacement pad is for you. We know accidents happen, so we made almost every part of the Abiie® Beyond Junior® Y High Chair replaceable and customizable. Even if your toddler or dog manages to destroy a part, you'll still be able to use this high chair for many years to come. This cushion set is the same high quality as the original, and comes in our stylish Black Pearl color.
Easy to Clean — Wipe up spills and messes in no time! Water-resistant, squishy and comfortable high chair pads and cushions that are easy to maintain.
Baby-Friendly Materials — 100% non-toxic Ethylene-vinyl acetate (EVA) that is used commonly in many baby products.
Interchangeable — Just like the original cushion set, replacement cushions are easily attached with our puzzle lock design.
Safety Guaranteed — This cushion complies with ASTM F404-10 standards, H.R. 4040, and California Air Resources Board (CARB) Phase 1 and 2. There are no harmful substances used such as BPA, phthalate, or PVC.
Avoid extreme heat (direct sunlight, hot weather outdoors, or hot water) and excessive moisture (such as by soaking in water) as it could damage the product. The best way to clean the high chair is by using a damp cloth with mild soap. The cushion is surface-wash only.
Why Parents Love The Beyond Junior® Y High Chair
Abiie® design is known for cleanliness, usability, comfort, and aesthetics. This high chair has received recognition around the world for its modern convenience and adjustability, and once parents try it, they never want to use another high chair again. This chair even grows with your child all the way through adulthood! Shop more of our innovative baby products.
Find More Replacement Parts for Our Products
Abiie® products are crafted with a modern design that's built to last — but anything can happen in a busy household. As part of our mission to keep our products eco-friendly and sustainable, we made every major part, including restraints, screws, and this high chair replacement pad available on our site. If you don't see your part, contact support and we'll try our best to help.
Customer Reviews
03/16/2023
Allison E.

United States
Great
We love them! Easy to replace and wash.
03/17/2023
Online Store | Abiie
Dear Allison, We're really grateful and appreciate you taking the time to share your rating with us. We value you as our customer and we hope to serve you for a long time. Abiie Customer Support Team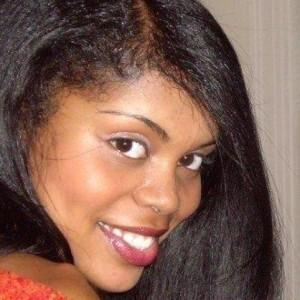 WF
12/12/2022
Wendy F.

United States
So Comfortable!
I love that I can get an extra set of these cushions to mix and match the look of the high chair. Most importantly, they are extremely comfortable for my little one.
02/21/2023
Online Store | Abiie
Dear Wendy, Please take note that every part of Beyond Junior high chair is replaceable and purchasable. You can definitely mix and match according to your preference. Thank you for choosing Abiie.